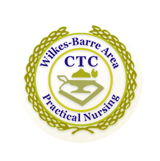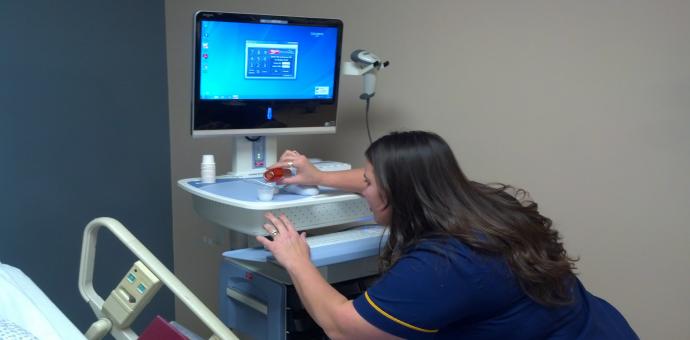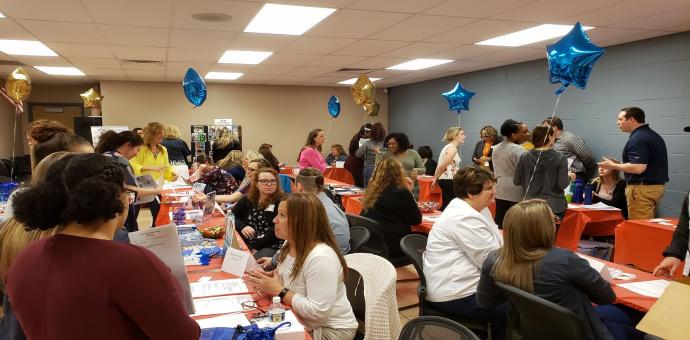 There is an Application Fee of $25.00. Payment should be returned with the Application and paid by cash, credit/debit card, personal check, or money order made payable to the Practical Nursing Program. The Application Fee is non-refundable.

The following materials are required to be considered for admission:
An Official High School Transcript (grades 10, 11, and 12) with the school seal affixed mailed to the Practical Nursing Program by your high school Guidance Department.
If you did not graduate, a copy of your G.E.D. Diploma and Scores from the Department of Education from the State in which you took the G.E.D. test is required.
All applicants must not have any felony convictions on file.
All ESL (English as a Second Language) students are required to successfully complete the TOEFL Exam https://www.ets.org/toefl
Two (2) professional references.
Good physical and emotional health, as determined by the required medical physical examination.

State Police, FBI and Child Abuse Clearances.
Pre-Entrance Interview with Practical Nursing Coordinator or Instructor if deemed necessary.
Additional materials and information may be requested.
STUDENTS WITH SPECIAL NEEDS:
The Practical Nursing Program of the WBACTC does not discriminate against individuals with special needs. If an applicant/student has a medical, physical, or learning impairment, the individual must provide the appropriate documentation to the Director of the Practical Nursing Program 2 weeks prior to the start of his/her Level. The evaluation must be done within the past year.
This information will not be used in any way to determine your qualifications for admission into the Practical Nursing Program. In order to be considered for special accommodations, supporting documentation must be provided by the student. This information remains confidential and will be used only by the Practical Nursing Program in order to make accommodations to meet the individual student's needs.
It must be noted, however, that the National Council on State Boards of Nursing identifies specific attributes/activities that are essential to function as a nurse. The prospective student is referred to in the Student Handbook for a list of these attributes.
If you have any questions, please call the Practical Nursing Department at (570) 822-6539, and we will be happy to assist you. Thank you for your interest in the PRACTICAL NURSING PROGRAM of the Wilkes-Barre Area Career & Technical Center.
The Wilkes-Barre Career & Technical Center Practical Nursing Program is fully approved by the PA State Board of Nursing and accredited by ACEN.

The Practical Nursing Program of the Wilkes-Barre Area Career & Technical Center is approved by the U.S. Dept. of Education for participation in Financial Aid Programs. Financial Aid, available for qualified applicants, is available via the PELL Grant Program and Federal Direct Loans. Aid is based on need, which is calculated by the Financial Aid Officer of the Wilkes-Barre Area Career & Technical Center. Financial Need has no bearing on admission to the Practical Nursing Program of the Wilkes-Barre Area Career & Technical Center. For more information, please contact:

Mrs. Suzie Morgan, Financial Aid Advisor
PRACTICAL NURSING PROGRAM
WILKES-BARRE AREA CAREER & TECHNICAL CENTER
(570) 822-6539, EXT. 2
smorgan@wbactc.org

OFFICE HOURS: TUESDAY, THURSDAY, AND FRIDAY: 10 A.M. to 3 P.M.
FAX (570) 829-5013

Net Price Calculator
FAFSA
College Navigator
Level I
| | |
| --- | --- |
| Tuition | $4,850.00 |
| Simulation & Lab Fees | $ 600.00 |
| Student General Fee | $ 250.00 |
| Technology Fee | $ 700.00 |
| Supplies | $ 850.00 |
| | $7,250.00 |
Level II
Tuition

Technology Fee

$4,850.00

$ 600.00

$5,450.00
Level III
Tuition

Technology Fee

$4,850.00

$ 600.00

$5,450.00
Level IV
Tuition
$4,850.00
Fees
$ 400.00

Technology Fee

$ 600.00

$5,850.00
GRAND TOTAL $24,000.00
Financial Aid is available for those who qualify.
Books and school uniforms will be the responsibility of the students.
Costs are subject to change.
It is recommended that ESL (English as second language) students successfully complete the Test of English as a Foreign Language (TOEFL) Exam prior to starting the Practical Nursing Program. This Test is the responsibility of the student applicant. The Wilkes-Barre Area Career & Technical Center, Practical Nursing Program Institutional Code for the TOEFL Exam is 0062. All other information may be obtained on-line at www.ets.org/toefl
Testing Information

Take the TEAS Test
The Assessment Technologies Institute Test of Essential Academic Skills (ATI TEAS) is required prior to admission into our program.
The TEAS is designed to measure basic essential skills in reading, mathematics, science, and English. It consists of a total of 170 multiple-choice questions. The time limit is 209 minutes.
ATI schedules and remotely proctors TEAS applicants. To register for the TEAS, go to https://www.atitesting.com/teas/register and click REGISTER NOW. You will be prompted to choose how you would like to take your proctored exam and select Online. Then select Program Type of ATI Remote Proctor – Nursing from the dropdown menu. Continue to follow the prompts to complete your registration.
The test fee of $115 is paid directly to ATI.
Testing should be completed three (3) weeks before the first day of classes.
One transcript is included with your exam registration. You may select the institution in which to send your transcript following the completion of your ATI TEAS exam (Select Wilkes-Barre Area CTC in ATI).
Please note that the number of attempts a prospective student can take the TEAS is three (3) times.
© 2023 Wilkes-Barre Area Career and Technical Center Nursing Program. All rights reserved.